Why online classes?
They fit your active lifestyle - have classes at home, in a garden, a cafe, a hotel room, at work, school, on the beach- anywhere with Internet and a computer. You don't have to tidy the house, no pants or brushed hair required.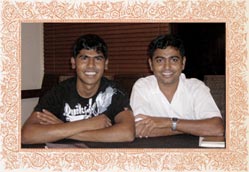 Who does online classes?
Businessmen and women
Artists
Teachers
Travelers
Teenagers
People without free time but a desire to learn
Your mother (MY mother did!)
How does it work?
You sign into Skype and I video call you at the appointed time. We talk and I type corrections while you speak which you can make a mental note of without interrupting fluency. In addition, we can share relevant links and videos and discuss them during the class. It's very useful for increasing fluency and multi tasking in English as well as tailored to your individual needs. Later, you can review your notes in Skype.
What do I need to get started?
You'll need a reliable Internet connection, a computer, a headset, a video camera and Skype. Send me a message and set up your free trial class!
Prices:
Pay by the class for one student: 28 euros/hour (55 minutes in 1 class hour)
Discounted monthly rates are charged at a flat fee for four weeks in a month, no matter how many classes are actually in the month. Yes! This means free classes!
Group classes: add 5 euros/hour per person per hour, up to three (total) students
| Price per person, per hour | 1 student | 2 students | 3 students |
| --- | --- | --- | --- |
| Under 2 hrs/week | 25.00 € | 15.00 € | 11.65 € |
| Under 3 hrs/week | 22.50 € | 13.75 € | 10.80 € |
| 3 or more hrs/week | 20.00 € | 12.50 € | 10.00 € |